ABOUT US
Bay Area leaders in signage & graphics
We meet the demands of modern messaging.
From dynamic digital displays to environmental branding, our solutions help amplify your most crucial messages and create spaces designed for engagement.
Since 1974, our exceptional signage solutions have helped local businesses and tech giants alike enhance their branding and meet their critical communication goals.
OUR VALUES
Crafted with integrity
Our customer-centric values enable us to form true partnerships and deliver exceptional results.
Commit to the outcome
We strive to exceed expectations. Our efficient processes and wide-ranging capabilities position us to tackle complex projects with confidence and speed.
Make a lasting impression
Our work brings out the best in every space. Keeping your big-picture messaging goals in mind, we create memorable signage and graphics that emphasize your brand.
Embrace innovation
Our experience has taught us to adapt to changing technology and take a creative lens to every environment. No matter the ask, we have the resources and skills to bring your vision to life.
Stay flexible
Resilience is key. Whether we're adopting the latest technology or pivoting to address new priorities, we adapt our approach to meet your needs.
Put relationships first
We're committed to building trust. Both within our company and with customers, we approach every interaction with respect and empathy.
"Most of our employees have been with us for years. We've built a team that feels like family, and our combined experiences guide us to do our best work, together."
General Manager, BLR
Meet our team
We are a crew of craftsmen, technicians, creatives, and management professionals who are dedicated to providing great customer experience.
Julia Bernal
Sign Tech & QC Coordinator
Julia Bernal
Sign Tech & QC Coordinator
Julia is the last stop in BLR's comprehensive approach to quality products and has final say before anything goes out the door. Extremely detail oriented and with an eye for the smallest of defects, she takes pride in assuring that no product moves forward without her approval. Julia is known around the shop for always smiling and for her great taste in music.
Daniel Martinez
Sign Tech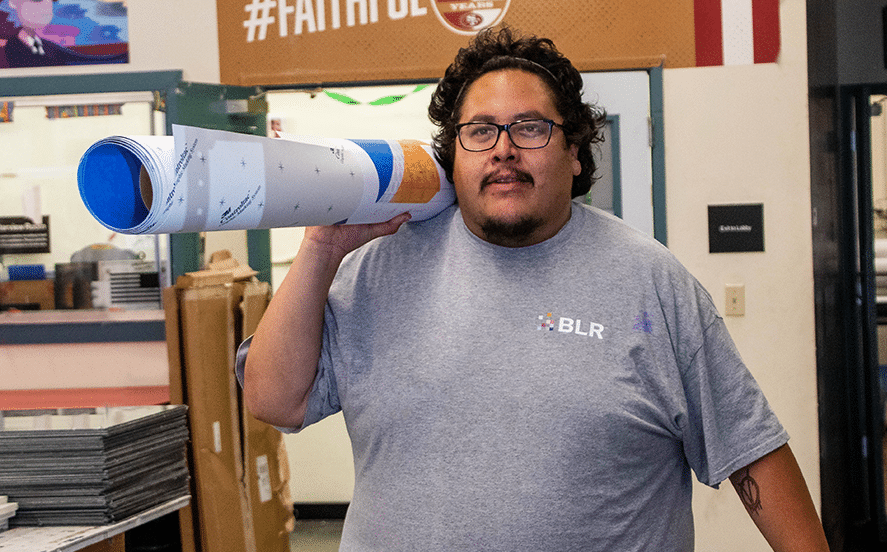 Daniel Martinez
Sign Tech
Daniel is a multi-faceted sign technician. He spends most of his time in the field doing installations, but is also adept in the shop at all forms of fabrication. His colleagues know him as a great communicator with a focus on getting the job done right the first time. No matter the project, he knows how to keep the team laughing with his great sense of humor and upbeat spirit. Daniel is a massive Forty Niners fan and likes to show his pride!
Jose Gonzalez
Pre-Press & Printer Operations
Jose Gonzalez
Pre-Press & Printer Operations
Jose has a BA in Arts and has worked in various creative fields since 1995. He loves photography and design, and has a great eye for color and composition. He operates BLR's state-of-the-art printers and plotters, ensures color consistency, and provides essential creative services. Outside of work, he enjoys exploring the outdoors and working on cars.
Aaron Chautran
Graphic Designer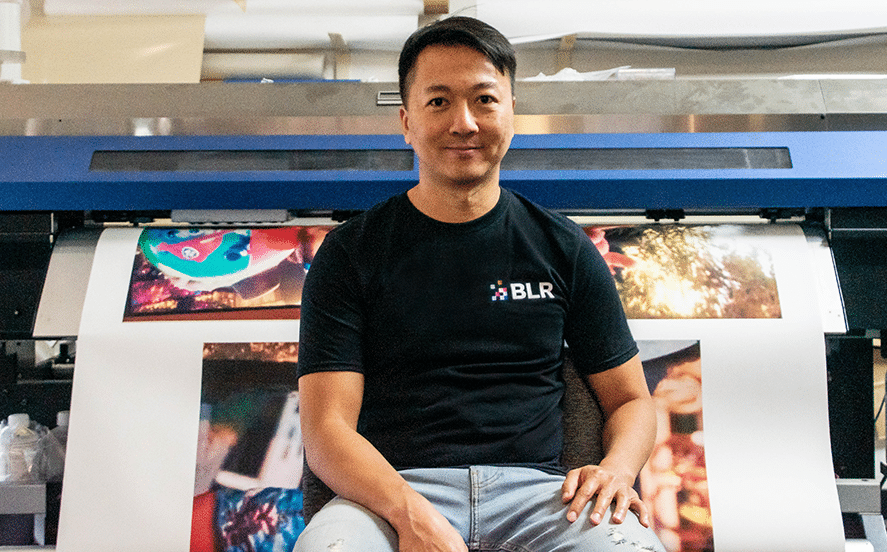 Aaron Chautran
Graphic Designer
Aaron provides creative services including design, proofs, and shop drawings. Always a team player, he also operates printing and plotting equipment and helps with general sign fabrication. Aaron graduated from the Academy of Art University in San Francisco with a Bachelor of Fine Arts and has worked in the sign and graphics industry since 2006. Beyond work, Aaron is an avid hiker and likes to explore trails throughout the Bay Area.
Karen Weyman
Project Manager
Karen Weyman
Project Manager
Karen leads our largest projects at BLR. Her career started on the front lines of sign making and installation, giving her first-hand knowledge of what it takes to produce high quality products and deliver exemplary services. She's known for her attention to detail, unparalleled organization, and being an excellent multi-tasker. Karen's favorite part of her job is being able to witness projects develop from a simple idea to installed visual media. While not dreaming about signs, Karen is an active volunteer and has organized multiple donation efforts in her community.
Kelly Conway
Senior Sales & Marketing Manager
Kelly Conway
Senior Sales & Marketing Manager
Kelly has extensive experience in sales and marketing, and has provided business development services for large corporations, start-ups, and SMB businesses across Silicon Valley. He started consulting for BLR in 2005, and officially joined the team in 2015 to take a lead role in developing new business and managing our marketing. Outside of work, Kelly is a fan of auto racing and discovering new music, and is active in the local community through his work with a range of organizations.
Jorge Martinez
Operations Manager
Jorge Martinez
Operations Manager
Jorge oversees all operations and the production team. He first joined BLR in 2005 as an apprentice sign maker, then ran engraving and printing operations plus field services. He always has a positive attitude, and he prides himself on managing a "small" company that fulfills the biggest of customer expectations and projects. Away from management, Jorge is an avid sports fan with a particular affinity for both games of "football"!
Kevin Griffin
General Manager
Kevin Griffin
General Manager
Kevin provides overall strategic direction for BLR with an emphasis on new business development. A seasoned sales executive with decades of experience leading teams and growing businesses, he enjoys the chase for new work. Kevin equally enjoys building the team at BLR—hiring great people and getting out of their way. He is an outdoor enthusiast and loves spending time with family and friends when not finding the next opportunity for BLR.
A history of innovation
BLR stands for Betty Lee Root, our business's founder and the first of three generations to run the family business.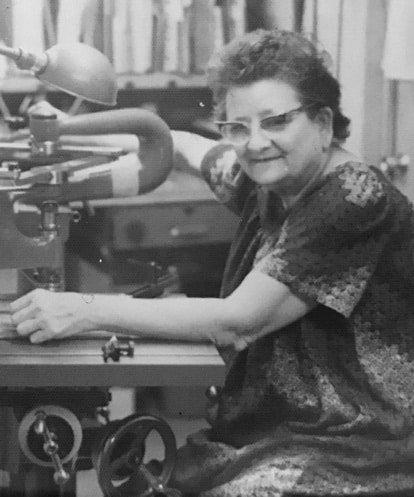 BLR initially specialized in hand-engraved pieces for computers and other machinery—to this day, engraving remains one of our core capabilities.
In the late 80s, BLR expanded to include signage, graphics, creative support, installation, and eventually digital signage.  Though new ownership took over in 2005, we continue to lead the signage industry forward, all while honoring our history and maintaining a culture of family values.
Looking for signage support?
Whether you have questions or know exactly what you need, we can't wait to hear what you have in mind.